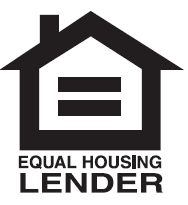 Welcome to Mortgage Investors Group & Direct Lending
MIG partners with Community Banks, Credit Unions, and Select Clients to offer a unique package of mortgage solutions. As a mortgage professional your world is more challenging than ever before. Your success depends on your ability to move loans through the complex mortgage process in a timely and efficient manner. The lender relationship you select will make all the difference in your ability to be successful in today's ever-changing mortgage marketplace.
Flexibility sets us apart
We understand that each client has their own way of serving their customers. We offer our Clients the flexibility to operate as a Correspondent or as a Broker. As your mortgage business grows, MIG Direct Lending is uniquely positioned to grow with you. We are a privately held company and able to move quickly, as the market moves and as your needs change and grow. At MIG, We are large enough to serve your needs, but small enough to care.
Products for most any borrower
MIG Direct Lending offers hundreds of products, of which almost all can be pre-approved via our automated underwriting system, from your office. Our system allows you to run a loan through Fannie Mae's or Freddie Mac's Automated Underwriting System(s). We offer Conventional and Government loans. Need something that is not on our rate sheet? Just ask your Account Manager. Since our primary focus is Community Financial Institutions, we are accustomed to underwriting and/or purchasing construction loan refinances, waterfront properties, rural properties, and log homes.
Service & Technology that exceeds your expectations
Because we limit our client base to Community Banks, Credit Unions, and Select Clients, we are able to offer unparalleled service & technology. Each client will be assigned a Client Relations Team to assist them through the loan process. Our knowledgeable, friendly, and accessible staff will assist you to make the loan process fast & efficient, to make sending your files to MIG a pleasurable experience. In addition, Direct Link was developed to provide you with:
Competitive pricing
Product search engine
Online pricing & locking
Point-of-sale Automated Underwriting
View and manage your pipeline, real-time
Order your closing documents online
Stability, Dependability, and Ability - Mortgage Investors Group has been a leader in providing exceptional Mortgage Lending Services for over 25 years.
If you would like to discuss a partnership opportunity, please refer to the Contact Us Section of our site to locate the Account Manager that serves your market.
Visit us on Facebook: http://www.facebook.com/MIGDirectLending